P R E V I O U S N E W S 2 0 1 0
2015 | 2014 | 2013 | 2012 | 2011 | 2009 | 2008 | 2007 | 2006 | 2005 | 2004



---
Featuring in the new commercial of the province of Groningen



24-03-'11 The province of Groningen in The Netherlands is the region were Izaline lives now for years and the place were she chose to raise her kid.

So when she was asked to be an 'ambassador for Groningen', she gladly said yes. Now her picture is showing on the cover of flyers and folders, and in the commercial that is broadcasted on national tv these weeks.

More on info on toerisme.groningen.nl


---
Clip 'Porfin'

24-10-'10 Check out the new videoclip of Porfin. A duet of Izaline and the great singer Randy Cordelia.



Piano: Marc Bischoff; girlfriend Randy: Cathelijne Wassenaar; boyfriend Izaline: Fabian Stuut; Make-up: Anneliet Juliet; production: Joost Vlieger.
This videoclip was written, filmed and produced by great young filmmaker/director David Martinus and Beema Video Productions.



---
A new country, called Kòrsou

10-10-'10 A personal message from Izaline to her daughter. At the same time congratulations to the people of 'Dushi Kòrsow' which has become a new country since 10-10-10. (Papiamentu).


(produced by Telecuraçao)

---
And another 10 years...

07-10-'10 Because of last year's great success and to meet repeated public request, theatre-show '10 Jaar De Mooiste Liedjes' (Ten Years The Best Songs) is in reprise this fall.

The show features a choice of the most beautiful songs of 10 years singing-experience and Izaline will be accompanied by her loyal group of musicians. It try-outs Friday, October 8, at M-Lab, Amsterdam, and plays selected theatres in The Netherlands.

Recent review (Dutch) of '10 Jaar De Mooiste...'.
Check the schedule for dates and venues.


---
Tv-interview Sunday 24 October

22-10-'10 The Sunday Oct 22nd's edition of tv-show 'Het Vermoeden' ('The Surmise') Izaline was being interrogated by host Annemiek Schrijver.

In the tv-show guests are interviewed about their personal feelings and ideas on topics as religion, spirituality and inner motivation. See the interview at www.hetvermoeden.tv.


---
'…Dutch is a dead language…'

07-07-'10 In an article by Simon Romero that was published in The New York Times the language Papiamentu is described as a Creaole that 'shows rare signs of vibrancy and official acceptance.' The article is called 'A Language Thrives in Its Caribbean Home' and was published in print on 5 July 2010.

In the article Romero states that Papiamentu is becoming more and more important for the Curaçao society, with examples in literature and music. Next to Chin Behilia, Izaline Calister is one of them and a line of her song 'Mi Pais' is being citated.

Read the entire article here, or visit the the page on www.nytimes.com.
---
Izaline cooking dinner on tv

12-07-'10 Last Sunday, 11 July, Izaline featured in an edition of the tv-series 'Eet Smakelijk' about food and cooking by broadcasting co 'Llink'.

Together with chef-cook Leon Mazairac, Izaline catches and prepares an iguana, not without help of her family. Although Izaline doesn't eat it, the soup that is made from this animal is a speciality of the Antilles.

If you missed it, see it here (Dutch): player.omroep.nl.

---
Izaline on Amsterdam Roots


---
LIVE in Curaçao and Aruba soon!!

27-05-'10 Due to an unexpected gap in her busy schedule, Izaline is able to present her newly-born to friends and relatives on the Antilles.

Of course she takes her entire band with her to give a few live shows, too. Concerts are on 4 and 6 June in Cas Di Cultura in Aruba, and on 11 June at the Avila Jazznight in Curaçao.

(Info about tickets and showtime following.)


---
Chin comes to Holland!

23-04-'10 Izaline is honoured to play with Oswin 'Chin' Behilia again. The famous Curaçaoan singer/songwriter sits in with two concerts of Izaline and her band on 14 and 15 May. The performances take place in Rotterdam and Amsterdam. Venues on the Schedule.

---

Izaline goes X-Large with Leoni Jansen

24-03-'10 In April Izaline is touring the Dutch theaters with a marvellous show, called She Got Game XL.

Rehearsels are started for a fantastic musical show with dazzling performances of, next to Izaline, Ricky Koole, Minyeshu, Giovanca, Nurlaila Karim and seven other great voices. The best songs in pop, rock, folk and worldmusic. It promises to be as exploding as the three previous She-Got-Game-shows and is hosted by Leoni Jansen.

Check venue and dates on the SCHEDULE ».


---
New show in February and March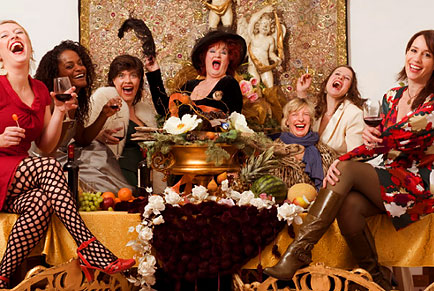 18-01-'10 Next to finishing her own theatre-tour '10 Jaar De Mooiste Liedjes' Izaline is preparing a new show. It is called 'Noorderlichtekooi' (untranslatable) and features seven female theatre-personalities and singers, all hailing from the north of The Netherlands. Next to Izaline, there are the girls of 'Vrouw Holland' and ('Viva Espagna'-) Imca Marina. It is a humerous and musical show that plays theatres in Groningen, Friesland and Drenthe. The show premieres on 25 February in Hoogeveen, De Tamboer. More on www.vrouwholland.nl (Dutch)
Check the schedule for dates and venues.

• PICTURES »

---
BIMhuis concert with 'Cultuurkaart'

27-01-'10 Izaline's concert in the BIM-huis in Amsterdam can be visited with the 'Cultuurkaart'. Scholars with that card get a discount on the ticket-price. Izaline performs songs of her latest album, 'Speransa' accompanied by her band. The concert is on Friday, 5 February.

More on www.cultuurkaart.nl (Dutch).

---