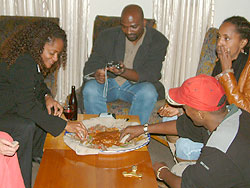 My first ever bite of the local dish called 'ndjerra'.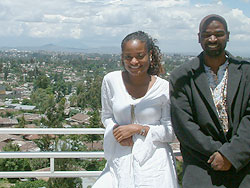 With bass-player Shihab on top of the Awraris Hotel looking out over Addis Ababa.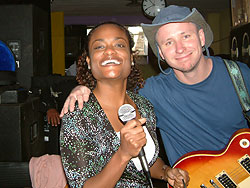 Together with Donnie, guitar-player in Minyeshu's line-up.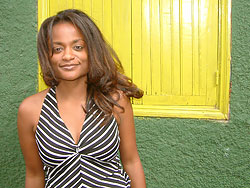 After 4 hours in a typical Ethiopian beauty parlor.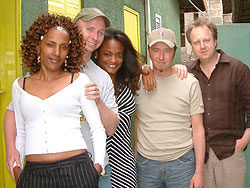 With Minyeshu and some members of the band.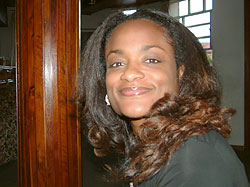 Another look at my long sleek locks...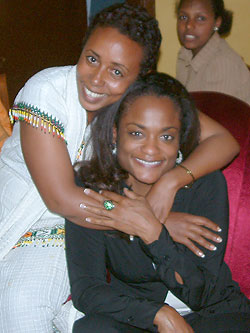 The lovable sister of Minyeshu, Ahiti.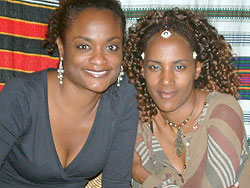 The wonderful Ethiopian singer and my friend Minyeshu.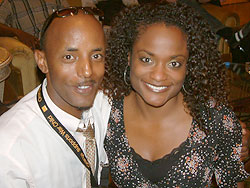 With Minyeshu's brother Abiy.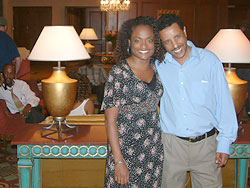 Posing with Shimerlis, manager of the Music Mayday.