Nomads

Izaline Calister, Julya Lo'ko and Lilian Vieira present the theatre-concert 'Nomads'.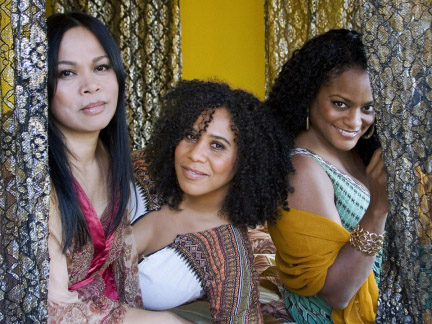 Three great singers who choose to travel around the world, adapting their personal styles and their ways of live. A lifetime of musical discovery. Where do they feel at home? How did they meet? What do they have in common? Where do they want to go?

The three women know how to celebrate their musical journey with a lot of laughter. They enjoy and inspire the audience and each other with their beautiful songs and stories of their childhood, and with challenging new songs. Singing in half a dozen different languages: Papiamentu, Spanish, Malaisian, English, Portuguese and the language of their homeland: Dutch.

Accompanied by a great live band, an experience you won't forget!