Support this project!
02-06-'22
Together with Thijs Borsten, Izaline is setting up a bilingual project for musical and language education on Curaçao. Most Antillean students experience a language delay once they get to The Netherlands, a delay that effects their study results. Singing songs in both Dutch and Papiamentu helps children in primary schools to learn both languages faster and better. With fun and humour Izaline and Thijs hope to reach out to children with the help of local musicians.
The project, that is called Bon Dia Goeiemorgen, is in need of financial support and a crowdfunding campaign is started. Check it out and help to get this project going!
---
Touring Aruba-Bonaire-Curaçao
02-06-'22
This week (4-12 June 2022) Izaline tours Aruba, Bonaire and Curaçao, with good friend and theaterist Thijs Borsten. Izaline performs 'Eiland van mijn Vader', her much acclaimed show about love, death and how to be strong in everyday life. (In Aruba, the reception was formidable!) Next to these performances she gives meet-and-greets, workshops and presentations on her project with childrensongs, 'Bon dia goeiemorgen'.
Check local posters and radio-announcements for dates and venues.
---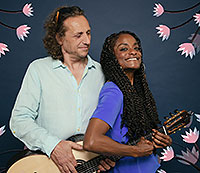 The children's songs of 'Bon dia goeiemorgen' on 'De Parade'
08-06-'22
This summer, Izaline is invited by festival 'De Parade' to sing children's songs from her youth on Curaçao. She had these songs translated in Dutch, so everyone can get acquainted with the humour and rhythmical genius of the Papiamentu songmaking and sing along! She's being accompanied by allround musician Thijs Borsten. The show is named 'Bon dia goeiemorgen'. She attends the locations of Parade in Den Haag and Amsterdam.
Check the schedule for dates and venues.
Times and Tickets on de parade.nl.
---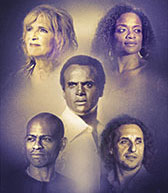 On tour with (the music of) Harry Belafonte
23-09-'21
Together with singer Leoni Jansen, pianist Thijs Borsten and percussionist Roël Calister Izaline can be seen in Dutch theatres with a show about the American singer and actor, called 'De eeuw van Harry Belafonte'. Belafonte has build an enormous career with lots of well-know and unknown songs, that the quartet play in surprising adaptations. It will shine a light on his envolvement in the Civil Rights Movement, too.
Check the schedule for dates and venues.
---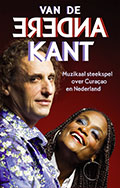 This year's new theatre show: 'Van de andere kant'
10-09-'21
As a follow-up of her theatre-show about her father and birth island Curaçao, Izaline has produced a performance about how the Dutch and the Antilleans look at eachother. What strikes them about the other country? Lightfooted the differences and prejudices are being pilloried in this musical battle. With Thijs Borsten on piano.
Check the schedule for dates and venues.
---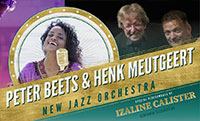 Gershwin Celebration featuring Izaline Calister
10-09-'20
A series of concerts with the new orchestra of Henk Meutgeert and Peter Beets. Conductor and arranger Meutgeert adapted the works of Gershwin for this bigband line-up with Beets playing the piano. Featuring Izaline, because she feels like a fish in water with the music of Gershwin after her Porgy and Bess tour with the same Beets.
Check the schedule dates and venues.
---
Website 'under construction…'
18-07-'21
This is the official website of Izaline Calister. It will be updated and made corona- and smartphone-proof these months. News and information about running and upcoming projects, public performances, etc. can be found on these pages.
To order CD and picturebook with children's songs 'Bon dia goeiemorgen' or one of the other CDs by Izaline Calister, visit this page.
---
Izaline opens slavery-exhibition singing for the King
16-05-'21
After singing on her Majesty the Queen Máxima's birthday-party last Saturday, Izaline again has a royal performance. It is with feelings of gratitude and honour that this Tuesday, she will be singing at the opening of the Slavery-exhibition of the Rijksmuseum in Amsterdam. His Royal Highness King Willem-Alexander will attend the event.
Together with her brother Roël on percussion Izaline will be performing a very old song that has been had been passed on for generations in their family. The song in Papiamentu is called 'Vlemayo'. It tells the horrific story of a mother who is incapable of protecting her new-born child against the threats of a hard and needy life: famin, drought, diseases and other threats. A great-great-grandmother of Izaline who was born a slave, lost 4 of six children that she had baptised.
Izaline recorded Vlemayó in 2002 for her cd Mariposa. Find here an introduction and a translation of the song in Dutch or a translation in English.
---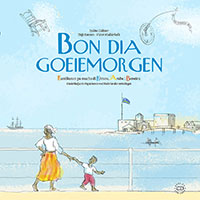 New CD NOW in your mailbox!
24-04-'21
Izaline chose 23 childrens-songs from her youth on Curaçao. She had them translated in Dutch and recorded them singing in both languages.
She had an illustrator make colourful drawings and now it has become a small childrens book! A tour down memorylane for those who grew up on Curaçao, Aruba or Bonaire, a lesson in Papiamentu for the Dutch, a feast for everyone. The project has been called 'Bon dia goeiemorgen' after the first song. Order your copy now. We send it already to a lot of people (in The Netherlands, that is...)
Our apologies! People in Curaçao, Aruba and Bonaire have to be patient for a few weeks...
---
15-09-'20
Een liedje voor jou
We leven in een ingewikkelde tijd. Veel mensen hebben het zwaar. Ieder op zijn eigen manier, om verschillende redenen. Dat merk je aan alles. Ik wil zo graag iets doen om te helpen, maar ik kan alleen maar zingen. Daarom wil ik graag een liedje geven. Een liedje voor jou:
Als je de muziek mist.
Als je het helemaal zat bent.
Als je nu geen werk meer hebt.
Als je bang bent.
Als je ziek bent.
Als je lief er niet meer is.
Als je alleen thuis zit.
Als het soms zo uitzichtloos lijkt.
Laat me jou dit liedje geven. Als je nu je ogen sluit...

Spotify-link
---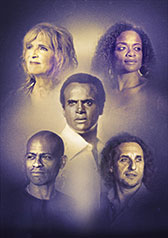 10-09-'20
Izaline with brother Roël Calister on stage!
Izaline tours the Dutch theaters fall 2020 with a musical show called 'De eeuw van Harry Belafonte'. A musical tribute to Harry Belafonte, who not only is an outstanding singer, actor and and entertainer, but also socially very engaged, exposing social injustice and still active in the civil rights movement. Izaline highlights his life and achievements and performs some of his great songs like 'Island in the Sun' and 'The Banana Boat Song' together with singer Leoni Jansen, Thijs Borsten on piano and her brother Roël Calister on percussion.
See schedule for dates and venues.
---
04-09-'20
Ooops...!
Okay. Corona blew us right in the face. Everything sort of came to a hold. After a few months of cancellations and new plans, we're now working to get this site up-to-date again. We'll try to keep you posted about all new projects and concerts. Meanwhile, Izaline recorded two really beautiful songs in the Dutch language. Goosebumps… Listen for yourself and enjoy on Youtube: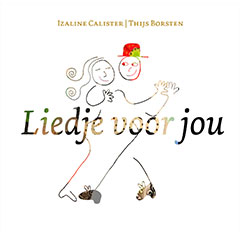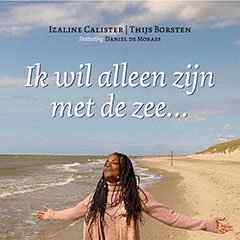 ---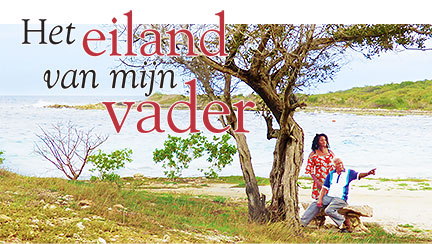 18-10-'19
Seizoen 2020 - 2021
'Het eiland van mijn vader' van Thijs Borsten en Izaline Calister gaat over vaders, moeders, Curaçao en de emoties van het leven. De voorstelling maakt heel wat los bij het publiek in Nederland en op Curaçao.
Antilliaans Dagblad:'…voorstelling van ongekende klasse…'
Theaterkrant: '…intieme, swingende voorstelling, die ondanks zijn uiterlijke vrolijkheid een opmerkelijke diepgang heeft…'
De Volkskrant: '…ontroert op een dieper, existentieel niveau…'
Voorjaar 2021 is de voorstelling in de theaters te zien. Kijk in de schedule voor data en plaatsen.
De voorstelling: Izaline Calister is op haar geboorte-eiland zeer geliefd. Samen met componist en muzikant Thijs Borsten reisde zij naar Curaçao waar haar vader hen rond reed over het eiland. Met filmbeelden, liedjes en verhalen gaan we in deze voorstelling mee op reis in het leven van Izaline en haar vader. Naast de mooie plekken, de historie en de muziek leren we samen met Thijs Izaline en haar familie van dichtbij kennen.
---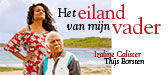 18-06-'19
Great reception on Curaçao
Last week Izaline played her show 'Eiland Van Mijn Vader' in Curaçao, together with Thijs Borsten. They had to organise two extra shows because of the great response. Tickets were sold out the very day they were released.
Back in Holland, Izaline and Thijs are still overwhelmed by the reactions they got of the audiences present. For an impression of the atmosphere in the Fortkerk where the show was staged, read the review in the Antilliaans Dagblad (Dutch).
Great reception on 'De Parade' too
29-06-'19
And a great reception for the show on De Parade at Rotterdam this weekend. Read the review by Mieke Zijlmans in the Theaterkrant (Dutch). She made the show 'Choice of the critic'!
---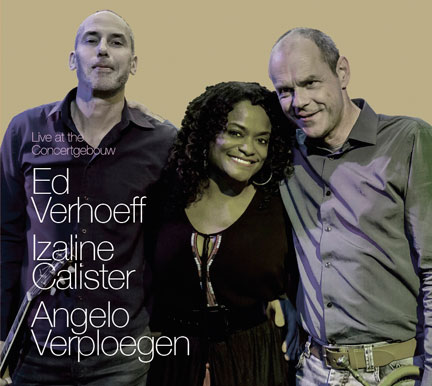 12-12-'18
Great reviews
'Een ware verademing.' (A true breath of fresh air)
- Rinus van der Heijden in Jazz Nu
'…we zijn nog lang niet uitgeluisterd.' (...we can't get enough)
- Jeroen Jansen in Antilliaans Dagblad
'…nieuw bewijs van Calister's veelzijdigheid.' (...new proof of Calister's versatility)
- Peter Bartlema in Heaven
---